AND SO IT GOES!
Entering a New Year is always filled with excitement, uncertainty, and a list of things we want to accomplish. For me, in my new line of work, I have made several resolutions. A key one is to help attorneys reach a fair and early resolution to their clients' litigation issues through my own brand of mediation.  I see this as key because it saves the parties and counsel time, stress and expense.    

A recent example illustrating that point was a dispute in the health care field in which I served as the mediator.  The case was settled, the plaintiff got the matter behind them, and the defendant implemented a new approach to analyzing and managing risk going forward.  The parties considered the result a win/win and it all had been done in one day with a confidential settlement agreement.

To that end, I'll be speaking even more this year on mediation techniques and their benefits. On February 5, 2016 at 8:30 a.m., I will again present a CLE on "Sticky Issues in Mediation" at Henning Mediation, 3350 Riverwood Parkway, Riverwood Building, Lobby, Suite 75, Atlanta, Georgia 30339.  It is approved for 1 hour of CLE as well as professionalism credit. I hope you will consider joining us for this session.  It is free!

I wish you well in 2016 and look forward to helping you and your clients reach a fair and early resolution in your cases.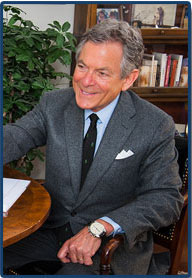 President, Zacks Resolution llc &
Panel of Neutrals, Henning Mediation
DZacks@HenningMediation.com
(770) 955-2252